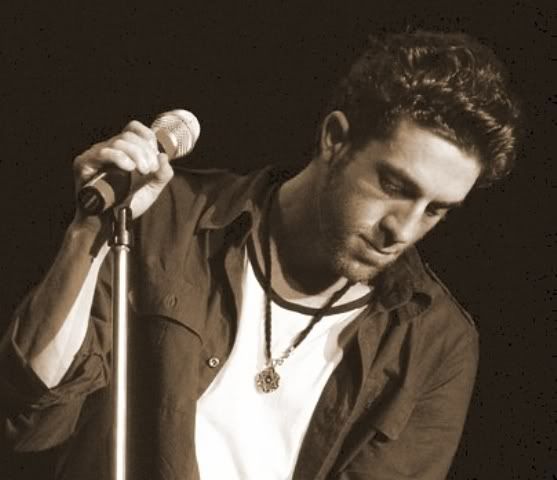 He was in the final 3 during the 5th season of singing competition
American Idol
. His first post-Idol album and single have been out for some time now. "Wait For You" has been doing pretty well on the Pop radio format and has begun to get some play on Rhythmic stations as well. The song is an in-between R&B/Pop ballad. It has the feel of some of Brian McKnight's music.
Trendsetting Pop station
Z100
in New York has been changing things up a bit and is playing a remix by
Jason Nevins
. This mix basically takes the piano and bass from the original and adds some rock guitars plus some familiar drum loops. And the vocals on top of this production sound a lot better. The song still has the emotional element found in the original, but it's just a little faster. It's well-done.
Jason did two slightly different mixes. The GTR (Guitar) mixes are a little more Dance/Rock-ish while the Synth mixes are a little more clubbier.
There is also a mix by Midi Mafia which is not really a Dance mix in the conventional sense. It's basically an Urban mix. This is quite suitable for the Rhythmic format. It feels a little more generic in this incarnation, but it's decent at best.
Album Version
Grade:
A-
Jason Nevins mixes
Grade:
A+
Midi Mafia mix
Grade:
B